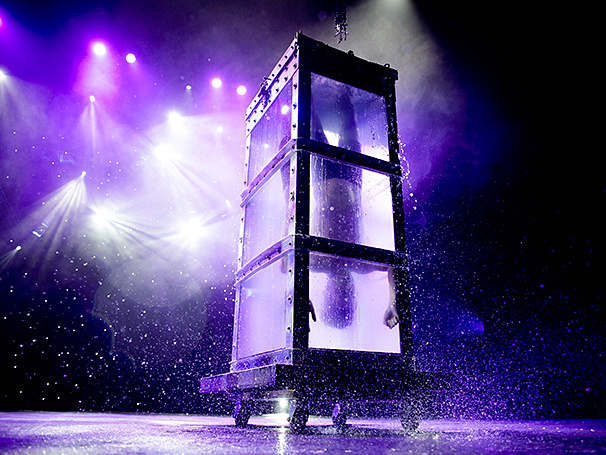 'The Illusionists—Live From Broadway'
About the Show
'The Illusionists' bring alakazam to Miami through October 16.
There's magic afoot at The Adrienne Arsht Center! The Illusionists—Live From Broadway begins Miami performances on October 11 and will play through October 16.

The Illusionists—Live From Broadway brings some extraordinary illusionists to the stage. They thrill, mystify, shock and delight audiences with magic tricks, stunts and acts of wonder. The production features nine stars: Yu Ho-Jin (The Manipulator), Dan Sperry (The Anti-Conjuror), Jeff Hobson (The Trickster), Andrew Basso (The Escapologist), Kevin James (The Inventor), Ben Blaque (The Weapon Master) and Adam Trent (The Futurist), Colin Cloud (The Deductionist) and Darcy Oake (The Grand Illusionist).

Audiences will witness stunning acts of grand illusion, levitation, mind-reading, disappearance and more. This group of world-class performers take their cue from the showmanship of the great illusionists of the past—such as Harry Houdini—and pair it with a new and updated contemporary aesthetic, whose set and costume design lend the genre a theatricality and artistry that has rarely been seen before. Collectively, these performers have been seen by millions of people around the world and this production showcases their incredible talents together on stage for the very first time.