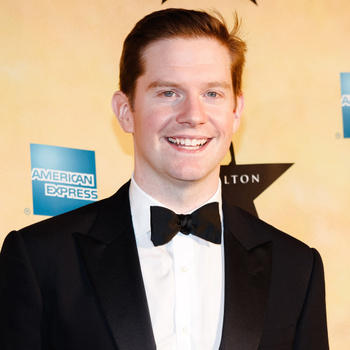 Photo: Emilio Madrid-Kuser
Biography
Last seen on the Great White Way as King George in Lin-Manuel Miranda's smash hit Hamilton, Rory O'Malley made his Broadway debut as a replacement cast member in The 25th Annual Putnam County Spelling Bee and starred as Richie Cunningham in a Los Angeles production of Happy Days, based on the hit TV comedy. In 2011, he returned to Broadway in The Book of Mormon and earned a Tony Award nomination for playing closeted missionary Elder McKinley. O'Malley is also a co-founder of Broadway Impact, a non-profit group dedicated to the fight for marriage equality.
Videos
Broadway.com #LiveatFive with Rory O'Malley of Hamilton
Rory O'Malley stops by Broadway.com HQ to chat about Hamilton, his new Feinstein's/54 Below show Out of the Basement and more with Beth Stevens.
Other Videos